Deliver a retinal
screening report for all your customers
Do you have a camera?
EXPERIENCE
Ask us about the accumulated experience working with:
more than

500

optical centers
and more than

140.000

reports delivered
In this page we have compiled for you the keys that will help you get the most out of the OPTretina service.
MAKE THE DIFFERENCE
Do you know the secret already?
We recommend you watch this video.
Every day we have more opticians like Alex, happy and satisfied.
THE 4 KEYS
Do you already know the 4 keys?
We recommend you watch this video.
Every day we have more opticians like Alex, happy and satisfied.
WEBINARS
Exclusive courses for clients of OPTretina.
Taught by our expert ophthalmologists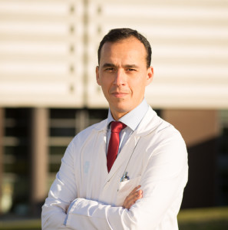 Miguel A. Zapata MD, PhD
Medic director and founder
LETTER TO YOU
Dear optometrist,
As you know, we should all check our retina at least once a year. There are numerous studies (at the end of this document you will find references of the most relevant) that show and support the importance of early detection of pathology, in many cases is the only way to have a good prognosis so that in the end the patient does not lose a significant amount of vision.
COMMON MISTAKES
Check the following infographics and make sure you are not making any of the most common mistakes. Once the image is enlarged, you can click inside each box and read the explanation.
THE PATH TO FOLLOW
In this infographics we explain the tricks and good practices that will take you to the next level
Have internet presence, have visual information…
THE PRINTING MATERIAL
You can download this support material. It can help you promote the service. You will find triptychs, posters, folders, etc. in the compressed file.
TESTIMONIAL
Lluís Bielsa, tells us first-hand his experience of several thousand reports delivered and the benefits obtained with it.
EXPLANATION OF THE SERVICE
Need to tell your customers how you differ? Here is a promotional video that you can send to your customers, share on your facebook, etc.
You can download the video, as well as the Spanish subtitles if you want to put it on a screen WITHOUT sound.
IMPORTANCE OF THE RETINA
In this video Dr. Zapata tells us in an easy way the importance of checking the retina.
In 2017 has been declared the year of the retina in Spain. Help us to make the general public aware of the importance of preventive screening.
MATERIAL
Download the new 2017 catalogue of promotional material available for customers.